Custom Quote Request Form
Keg Collars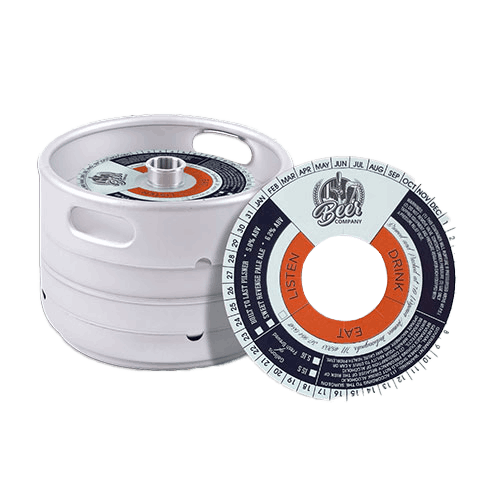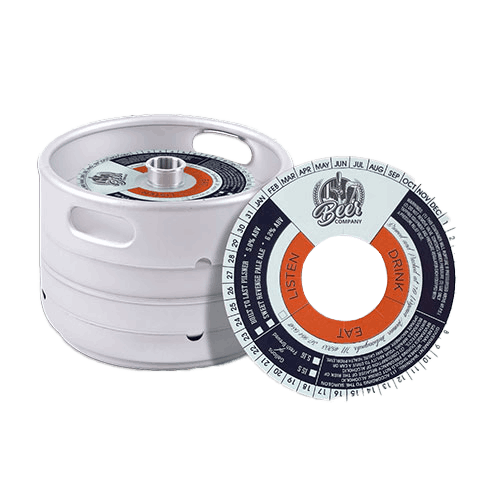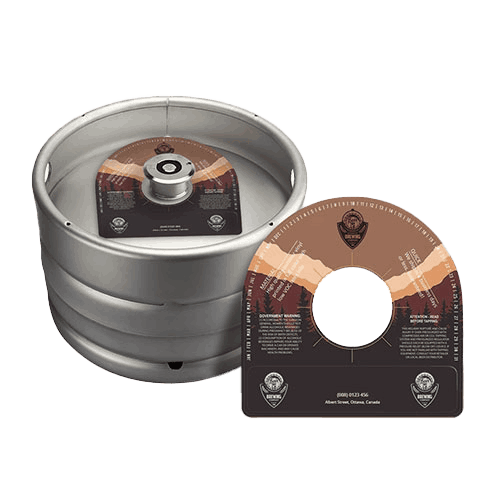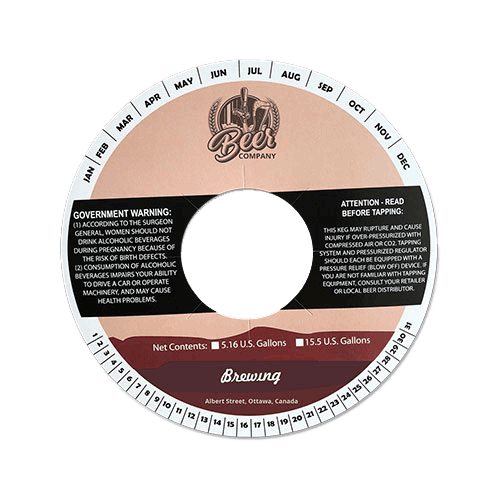 FAQ's
Specification
Learn More
Reviews
Q:
A:
Keg collars, also known as keg tags, are circular tags made from C1S or C2S SBS card stock. The standard thickness for card stock is 12pt and 24pt.
Q:
What is the standard size for keg collars?
A:
The standard size for keg collars is 6.5 inches round and 7.0 inches round. The standard size for the circular cutout in the middle is 2.25 inches. We can also produce keg collars with any custom dimensions to fit your requirements.
Q:
Do I need to cutout the center part of the keg collars?
A:
No. Keg collars are delivered ready to use. The central cut-out piece is perforated and can be conveniently taken out. If desired, we can also remove the central cutout pieces during the production process.
Q:
Can I use the central cutout as a growler tag?
A:
Yes. You can take the central cutout piece, punch a hole and add a string in order to use it as a growler tag. On request, we can punch the string hole during the production process. We can also include the required string pieces in your order. Alternatively, you can choose to have an adhesive on the back of the cutout in order to apply it on keg caps. Please inform us of any such requirements at the time of placing an order.
Q:
Do keg collars have an adhesive on the back?
A:
By default, keg collars do not have any adhesive on the back. If needed, we can produce keg collars with a back adhesive on request. The adhesive can be on the entire back of the keg collar or on the central cutout piece only.
Q:
What finishes can be added to my custom keg collars and are these water-resistant?
A:
Our keg collars have a complimentary lamination on the front and back. This lamination can be gloss or matte and makes the keg collars water resistant to a certain degree. Since keg collars are made out of paper-based card stock, they are not water proof. In order to further customize your keg collars, you can also choose to add spot UV, embossing, and foil stamping.
Q:
Do you produce custom shaped keg collars?
A:
Typically, keg collars are round in shape. However, we can produce branded keg collars in any custom shape as per your requirement. For smaller sized kegs, keg collars are often requested to be in the shape of a hexagon. You can also choose a shape of your choice to fit your brand personality. Please contact our support team and we will be more than happy to help.
Material
White: SBS (C2S)
Brown: Natural Brown Kraft Card Stock
Stock Thickness: 12pt, 14pt , Custom
Size
6.5 x 6.5 inches
7 x 7 inches
Custom
Finishing Types
Lamination: Gloss, Matte, Sandy Matte, Soft Touch, Pattern
Coating: Gloss AQ, Satin, Varnish, Spot UV, Flood UV
Features
Foil Stamping
Embossing
Debossing
Custom Die-cut Shapes
Metallic Inks
Other Options
Punch Hole for Central Cut-out
Elastic or Regular Strings
Custom Perforation
Adhesive on Back
SKU#
BN-005
Custom Printed Keg Collars
Promote your brewery & products with our custom printed keg collars. Free shipping & design help. Custom shapes & styles available. Get a custom quote today!
Other Hang Tag Products