Custom Quote Request Form
Product Labels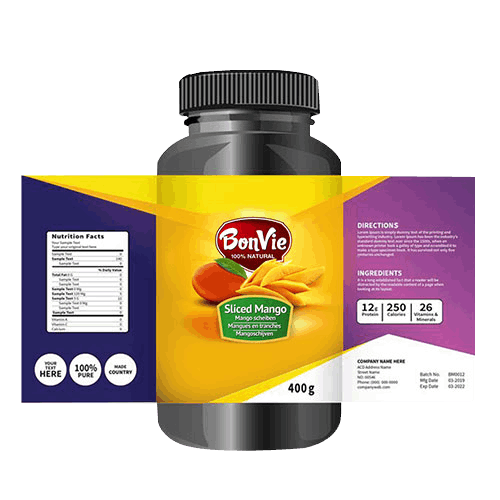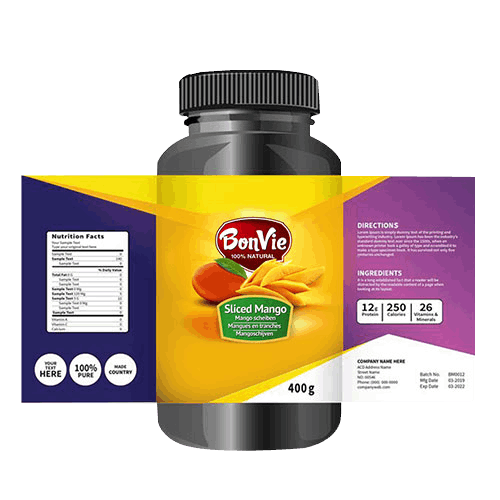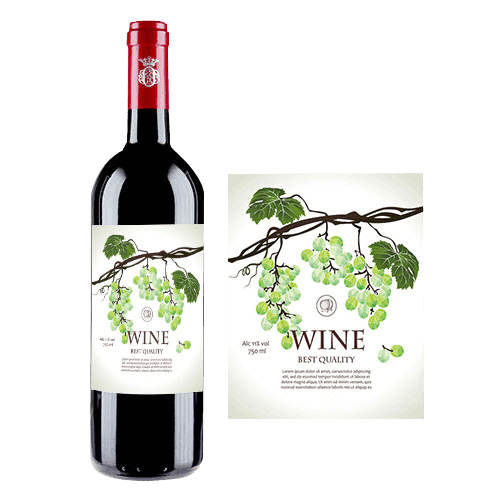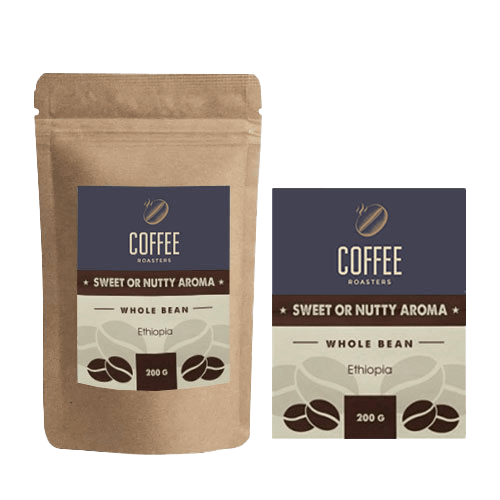 FAQ's
Specification
Learn More
Reviews
Q:
Can you write on custom product labels?
A:
You can write on all of our stickers with a permanent marker, but we recommend choosing custom stickers or labels with a matte finish in order to accommodate most types of pens. Please communicate your specific requirements to your sales representative.
Q:
Can we use clear vinyl stock for product labels?
A:
We recommend using clear PVC stock since it has a higher strength adhesive than clear vinyl stickers. Our clear PVC can be produced in any custom shape and design.
Q:
Can you print product labels with sequential numbering?
A:
Yes, we can print custom labels with either sequential numbering or other variable data. If this is a feature you need, please let our sales team know.
Q:
Will your labels adhere to fabric?
A:
Yes. Our custom paper labels have a permanent adhesive that adheres to most fabrics for a limited period. Please note that these labels will not withstand a washing machine.
Q:
Can I have my product label in a custom shape?
A:
Yes, your product label can be round, square, rectangular or cut to any custom shape as per your requirements.
Q:
Can you produce custom product labels on a roll?
A:
Yes. We can produce labels on a roll as per your requirements. Please make sure to specify your requirements in your quote request.
Q:
Do you need a specific file format for my order?
A:
AI, CDR, PSD, PDF or EPS vector based editable files are preferred in order to produce the best quality of print output. When it comes to a photographic content, the images need to be at minimum 300 DPI. If you have any questions in regards to file preparation, please feel free to contact your account representative.
Q:
A:
No. There are no setup fees, no plate fees and no minimum order quantities. You will be quoted one simple price. Higher quantity orders do result in lower per unit prices due to efficiencies gained in printing larger quantities in a single run.
Q:
Can I order multiple designs in one order?
A:
Yes, multiple sticker designs having same size can be ordered and printed together in order to reduce overall cost.
Q:
Can I order beverage labels and what types?
A:
Yes, we can produce beverage labels on a variety of stocks such as sticker paper, solid white vinyl, clear vinyl, and clear PVC. Your sales representative can recommend the right stock for your project depending on your requirements in terms of durability, stickiness and finishing.
Q:
What is sticker backer printing?
A:
Backer printing is black and white (grayscale) printing on the paper backing that peels off of your sticker. It can be used for additional artwork and information such as your URL, QR codes, contact information, or other important information.
Q:
Can you print using metallic inks or foil on product labels?
A:
Yes, we can print using metallic inks or foil. Please make sure to include the appropriate requirements in your quote request.
Material
Sticker Paper
White Vinyl
Clear Vinyl
Clear PVC
Holographic Stock
Tamper Evident
Foil Stock
Kraft Stock
Style
Individual Cut
Roll Labels
Kiss Cut Sheets
Double Sided Stickers
Size
Custom
Finishing Types
Lamination: Gloss, Matte, Sandy Matte, Soft Touch, Pattern
Coating: Gloss AQ, Satin, Varnish, Spot UV, Flood UV
Features
Foil Stamping
Custom Die-cut Shapes
Other Options
Multiple Designs
Transparent Background
Extended Backer
Printing On Backer
SKU#
SL-004
Custom Printed Product Labels
Providing clear and easily readable product information is a key part of the sale process. In addition, many regulatory agencies also mandate that essential product information, such as nutritional information, country of origin, expiry dates, and side effects, be clearly disclosed when selling certain products. While printing this information on product boxes is the most common method used to provide this information, there are situations where custom product labels, that adhere to the product itself, may be more appropriate and cost effective.
The most common application of product labels is on bottles and tubes.  Whether you are in the business of selling cosmetics products, vitamins, pharmaceuticals, CBD based products, or essential oils and perfumes, branded product labels can help you create brand awareness and distinguish your product from the competition.  In addition, product labels can also be used to seal and brand other packaging products such as product and shipping boxes.
Design and Print with Printingblue.ca
Over the last 15 years, we have worked with thousands of businesses to design and print custom product stickers and labels.  Some of the professional print services that we offer include:
An Experienced Design Team
Pantone Colour Matching
Free Templates
Fast Turnaround Times
Eco-Friendly Materials
Free Shipping
Product labels can be purchased in any quantity and can be produced in rolls, sheets or individual sets. Our equipment is capable of producing custom die-cut product labels in all shapes and sizes. In addition, we also offer low cost sampling capabilities in order to ensure that the final product matches your expectations.
Choice of Materials
Depending on the nature of the product and end use of the labels, we have a wide variety of materials available to match your requirements.  Some of the more common material choices are:
Coordinate with a Matching Product Box
Printingblue.ca also offers a full range of retail packaging solutions.  In addition to labels, we can also provide matching product boxes, custom mailer & shipping boxes, and packaging inserts.  By having a consistent theme for your product labels, packaging, and shipping boxes, you will be able to reinforce your brand awareness every step of the customer engagement cycle.
Order a Free Sample Kit
Still not sure? We offer free sample kits that give you a taste of what is possible when you choose Printingblue.ca.  You will not only get samples of our recent product label orders; we will also send you a comprehensive kit including samples of other packaging products.
Other Sticker & Label Products