Custom Quote Request Form
Waterproof Labels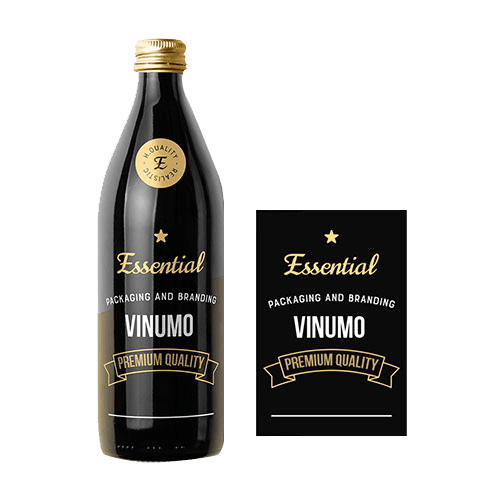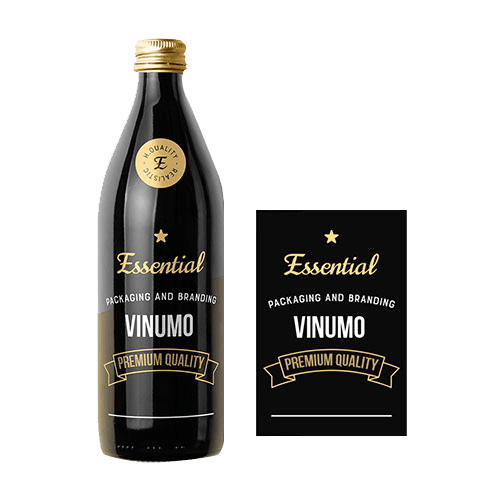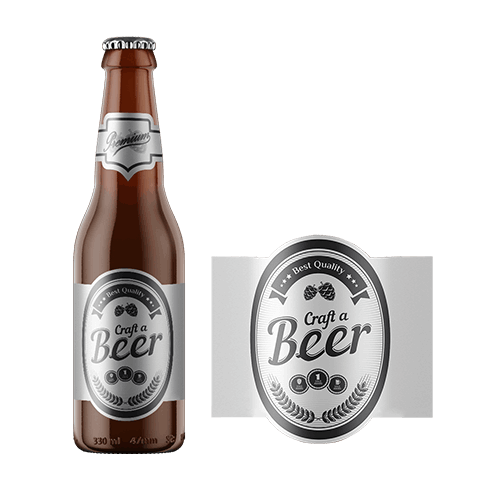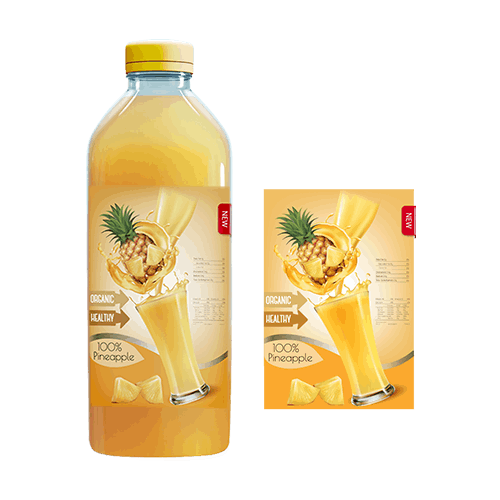 FAQ's
Specification
Learn More
Reviews
Q:
How durable are waterproof labels?
A:
Waterproof labels are printed on premium vinyl stock. In addition, these stickers also have a protective finish to increase their durability. These labels can be used as product labels, outdoor use labels, car window stickers, and bumper stickers.
Q:
What are the size and shape options for custom printed waterproof labels?
A:
We do not have any preset limitations on label size and shape. You can order labels in any size and shape of your choice at no extra charge.
Q:
Can custom waterproof labels be printed in full colour?
A:
Yes, waterproof labels can be printed with spot colours or in full colour.
Q:
Will the printed colours smear when my labels come in contact with water?
A:
No. Even if your labels have frequent contact with water, the colours will not smear. However, pro-longed exposure to sunlight and other harsh elements will result in general label degradation over time.
Q:
Can waterproof labels have a transparent background?
A:
Yes, you can choose to have a transparent background for your labels.
Q:
Are there any care instructions for waterproof labels?
A:
Although these labels work well even with frequent contact with water, liquids with chemical components can affect the appearance and adhesive strength of your labels. Please contact our sales team for a solution tailored to your specific requirements.
Q:
Can waterproof stickers come on sheets?
A:
Yes, waterproof labels can be produced on kiss-cut sheets upon request.
Q:
Do you offer FREE shipping across all regions of the Canada?
A:
Yes, we offer free shipping within Canada on all printing and packaging orders. Please let us know if you have any specific shipping requests or requirements.
Q:
Do waterproof labels work in all climates across the Canada?
A:
Waterproof labels are designed to resist water and should work in various climate conditions across Canada. However, local weather factors including extreme temperatures, excessive humidity, or prolonged exposure to direct sunlight might adversely affect durability. Your account representative can help determine the right label materials to meet your specific requirements.
Material
White Vinyl
Clear Vinyl
Clear PVC
Style
Individual Cut
Roll Labels
Kiss Cut Sheets
Double Sided Stickers
Size
Custom
Finishing Types
Lamination: N/A
Coating: Gloss AQ, Satin, Varnish, Flood UV
Features
Custom Die-cut Shapes
Front Adhesive
Back Adhesive
Other Options
Multiple Designs
Transparent Background
Extended Backer
Printing On Backer
SKU#
SL-006
Durability and Protection: How Waterproof Labels Benefit Various Industries
Waterproof labels are designed to endure water and moisture contact without forfeiting their adhesiveness or clarity. Typically composed of polyethylene or vinyl, these labels have a specialized coating that boosts moisture resistance. As a result, these are commonly used in challenging outdoor conditions that are typical in various parts of Canada. Using waterproof labels has several advantages. First and foremost, these labels are highly durable and resistant to water and moisture damage, making them ideal for use in extreme conditions. These labels boast excellent legibility, maintaining clarity and readability even when exposed to moisture. Furthermore, their strong adhesive properties ensure they remain securely attached, preventing peeling or detachment even in very wet conditions.
Waterproof Label Applications
Waterproof labels are used across various industries for their durability and resistance to water or moisture. Some of the industries that commonly utilize waterproof labels include:
Food and Beverage Industry: These labels are extensively used on food and beverage packaging to withstand moisture from refrigeration, condensation, or spills. They ensure that essential information, such as product details, nutrition facts, and barcodes, remains intact and readable.
Cosmetics and Personal Care Industry: Waterproof labels are crucial for cosmetic and personal care products that are often exposed to water, such as shampoo bottles, body washes, or sunscreen. These labels ensure that product branding and ingredient information remain intact in such wet environments.
Medical and Healthcare Industry: Water-resistant labels have wide applications in medical and healthcare settings, including hospitals, laboratories, and pharmacies. These labels are used on medical equipment, vials, sample containers, and other healthcare products requiring moisture resistance due to the frequent use of sterilization processes and cleaning agents.
Outdoor and Recreational Industry: Water-resistant labels are widely used on outdoor and recreational products such as camping gear, sports equipment, and durable outdoor containers as these stickers can withstand exposure to rain, moisture, or harsh outdoor conditions.
Logistics and Shipping Industry: Custom-printed moisture-proof labels are essential for shipping and logistics operations, ensuring that shipping labels, tracking information, and barcodes remain legible and scannable even in wet or humid environments often encountered during transit.
Industrial and Chemical Industry: Industrial and chemical products often require waterproof labels due to repeated exposure to water, chemicals, or harsh environments. These labels are often used on containers, drums, hazardous material packaging, and machinery to ensure safety and compliance.
Retail and Consumer Goods Industry: Moisture-resistant labels are utilized for products sold in retail environments, such as household cleaners, bath products, gardening supplies, and outdoor equipment as these labels provide excellent durability and resistance to moisture, enhancing product presentation and shelf life.
While these are just a few examples, waterproof labels have applications in numerous other industries where resistance to water or moisture is essential for maintaining label integrity and readability.
Other Sticker & Label Products